Carbon-Neutral Consulting
Carbon-Neutral Consulting helps clients navigate the energy transition. Our projects lead to
enhanced strategic positioning, more vibrant options, and brighter long-term prospects.
Since 2019, Carbon-Neutral Consulting has been providing business strategy counsel to companies encountering opportunities and challenges driven by the global energy transition.
Our principals have been engaged with the energy transition for as long as the energy transition has been underway. One focus has been on hydrogen-rich fuels that can be produced, stored, transported, and used in an economical manner. Another has been transportation electrification and vehicle-grid integration, wherein electric vehicle batteries provide support for the electricity system.
We are conversant with the advancing frontiers of science, engineering, and regulatory policy in these areas, but view the energy landscape primarily as business people. The result is an ability to marshal an integrated picture that can support rewarding investment and effective action.
Technical knowledge
We understand the gamut of hydrogen-energy technologies, including production at the front end of the value chain, and thermal and electrochemical conversion at the back. We also have multi-faceted experience in renewable generation and smart-grid technologies, including energy storage and microgrid architectures.
Business strategy experience
Business strategy is in our DNA. We look at client questions through an economic lens in the context of external actors and forces. We address questions in a way that captures both long-term implications and near-term practicalities.
Action acceleration
We also look at client questions from the perspective of the company itself, and ensure that our findings from the outside world can be assimilated in a way that leads to decisive action. The right answer is not the right answer if the client organization is not motivated to act on it.
We apply a bespoke mixture of expertise to every client engagement. Our work plans are built to ensure that technical findings are accurate; sound strategic logic is applied; and the client takes ownership of the action plans that result.
Stephen H. Crolius
President and co-founder
President Emeritus, Ammonia Energy
Association
25 years of business strategy experience at The Boston Consulting Group and other firms
Program leader at the William J. Clinton Foundation's Climate Initiative
Contributing author to Techno-Economic Challenges of Green Ammonia as an Energy Vector.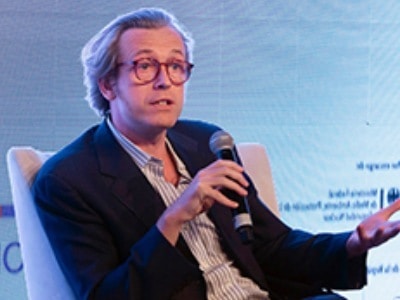 Trevor Brown
Executive Vice President and co-founder
Ammonia Industry Publisher
15 years of experience in clean tech
business development, publishing, and theater production
Executive Director, Ammonia Energy
Association (currently serving as a CNC advisor only)
Dayne L. Morkel, Ph.D.
Partner
Investment banking experience at Morgan Stanley in New York, London, and Hong Kong
Adjunct Professor of Finance at Syracuse University in New York
Ten years experience in company
leadership and Board Director roles