Carbon-Neutral Consulting
Unlocking Sustainable Success and Strategic Insights
Carbon-Neutral Consulting is a business strategy consulting firm with deep expertise in the global energy transition. Our consultants are thought leaders in the fields of hydrogen, ammonia, renewable energy, and clean transportation.
We help our clients navigate opportunities and challenges presented by the global energy transition, allowing them to achieve enhanced strategic positioning, more vibrant options, and brighter long-term prospects.
We are Carbon-Neutral Consulting, a seasoned voice in the energy transition with deep roots in workable responses to climate change. We focus on the business side of things, providing leading business strategy consulting services related to ammonia, hydrogen, renewable energy, and transportation electrification. Our projects lead to enhanced strategic positioning, more vibrant options, and brighter long-term prospects for our clients.
Our consultants are based in the United States and work on the frontiers of science, engineering, investment, and regulation internationally. Our clients are based across North America, Europe, Asia, South America, and Australia, and range from some of the world's largest multinationals to some of the world's newest and most exciting start-ups. We work with leading investment firms, clean energy developers, hydrogen and ammonia producers, transportation companies, and technology companies, to name a few.
Our work often involves financial modeling, business strategy advisory, pre-feasibility studies, investment due diligence, regulation and policy analysis, stakeholder engagement, technical analysis, and market analysis (covering supply, demand, logistics, and pricing), although these are just some of the many areas where we assist clients.
We are conversant with the advancing frontiers of science, engineering, and regulatory policy, but view the energy landscape primarily as businesspeople. The result is an ability to marshal an integrated picture that can support rewarding investment and effective action.
We're proud to work with all kinds of stakeholders within the energy transition including industrial producers, developers, technology manufacturers, start-ups, multinational corporations, utilities, and government organizations.
Our consulting services are always tailored to realize long-term impact and sustainable growth.
Strategy Development
We offer business strategy consulting services to clients looking for solutions that can maximize growth and create value in traditional and emerging markets.
Financial Modelling
Leveraging our extensive expertise in financial modeling, we provide clients with valuable tools and insights to sharpen their financial perspective on opportunities
Market Analysis
We offer clients valuable insights into the factors influencing traditional and emerging markets, including demand, supply, logistics, and pricing dynamics.
Due Diligence & Investment
We help investors determine the long-term prospects of clean energy investments by revealing the implied risks and financial outcome scenarios
Technological Assessments
With our distinctive insights into technological advancements within the energy transition, we offer guidance to technology developers and those assessing technologies for business integration.
Partnership Development
Our deep roots in the energy transition allow for the identification and facilitation of mutually beneficial relationships between partners, investors, and service providers.
Regulatory and Policy
We help our clients navigate the challenges and opportunities presented by governmental regulations, policies, and incentives, and closely monitor new developments that can "change the game" in national and regional markets.
Project Management
Ensures seamless integration across a variety of parties and objectives for your latest project.
Customized Services
We offer a variety of customized services, tailoring each engagement to meet our clients' unique interests and requirements.
Stephen H. Crolius
President and co-founder
President Emeritus, Ammonia Energy
Association
25 years of business strategy experience at The Boston Consulting Group and other firms
Program leader at the William J. Clinton Foundation's Climate Initiative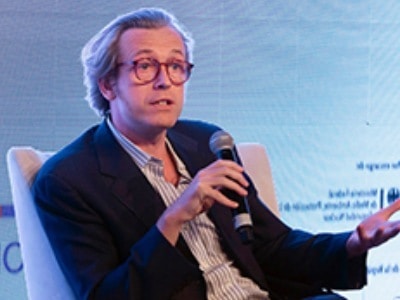 Trevor Brown
Executive Vice President and co-founder
Ammonia Industry Publisher
15 years of experience in clean tech
business development, publishing, and theater production
Executive Director, Ammonia Energy
Association
Dayne L. Morkel, Ph.D.
Partner
Investment banking experience at Morgan Stanley in New York, London, and Hong Kong
Adjunct Professor of Finance at Syracuse University in New York
Ten years experience in company
leadership and Board Director roles
Thank you for your interest. Please fill out the form below to inquire about our work.